Publications
Highlights
Complete bibliography can be found on Google Scholar or here (COBISS).
Spectral reading of optical resonance-encoded cells in microfluidics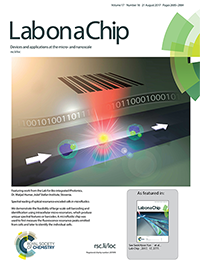 FEATURED ON THE BACK COVER
We have used lasers inside cells to barcode hundreds of cells and track them in fluid flowing through microfluidic channels.
M. Humar, A. Upadhya, S.H. Yun.
Lab on a chip, 17, 2777-2784 (2017) , PDF
Laser particle stimulated emission microscopy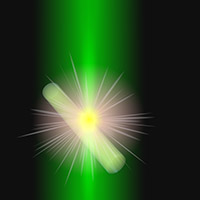 EDITORS' SUGGESTION
Nonlinear output from laser particles embedded in a sample was employed for a new type of super resolution imaging.
News and Commentary
Research Highlights in Nature
S. Cho, M. Humar, N. Martino, S. H. Yun
Physical Review Letters, 117, 193902 (2016) , PDF
Bioabsorbable polymer optical waveguides for deep-tissue photomedicine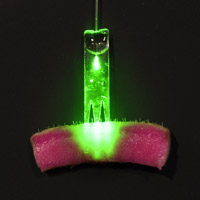 We made a new class of optical waveguides for deep-tissue photomedicine made out of biocompatible and biodegradable polymer materials, which can be implanted into the body and are naturally degraded over time.
Featured on Netflix
S. Nizamoglu, M. C. Gather , M. Humar, M. Choi , S. Kim, K. S. Kim, S. K. Hahn, G. Scarcelli, M. Randolph, RW Redmond, S. H. Yun
Nature Communications, 7, 10374 (2016) , PDF
Intracellular microlasers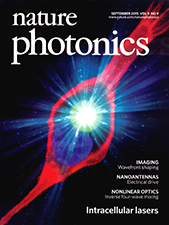 FEATURED ON THE COVER PAGE
We have demonstrated for the first time a laser embedded inside a single live human cell.
News in Science
Highlights in Nature Methods
News in Nature
Humar Matjaž and Yun Seok Hyun
Nature photonics 9, 572-576 (2015) , PDF
3D microlasers from self-assembled cholesteric liquid-crystal microdroplets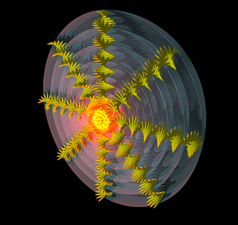 A 3D laser, emitting in all directions, was demonstrated for the first time.
News in Nature Photonics
Humar Matjaž, Muševič Igor
Opt. express 18, 26995-27003 (2010) , PDF
Electrically tunable liquid crystal optical microresonators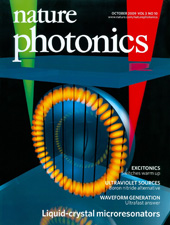 FEATURED ON THE COVER PAGE
Liquid crystal droplets were for the first time used as WGM microcavities, enabling electrically and temperature tunability.
News in Nature Photonics
Humar Matjaž, Ravnik Miha, Pajk Stane, Muševič Igor
Nature photonics 3, 595-600 (2009) , PDF
---
Full List


Remote and autonomous temperature measurement based on 3D liquid crystal microlasers
G. Pirnat, M. Humar, I. Muševič
Optics express, 26, 22615-22625 (2018), PDF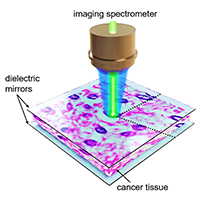 Lasing cancer biomarkers (News and Views)
M. Humar
Nature Biomedical Engineering, 1, 682–683 (2017), PDF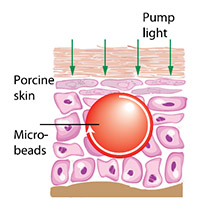 Biomaterial microlasers implantable in the cornea, skin, and blood
M. Humar, A. Dobravec, X. Zhao, S. H. Yun.
Optica, 4, 1080-1085 (2017), PDF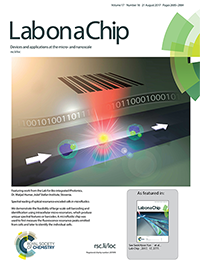 Spectral reading of optical resonance-encoded cells in microfluidics
M. Humar, A. Upadhya, S.H. Yun.
Lab on a chip, 17, 2777-2784 (2017), PDF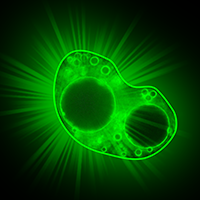 Whispering-gallery-mode emission from biological luminescent protein microcavity assemblies
M. Humar, S. H. Yun
Optica, 4, 222-228 (2017), PDF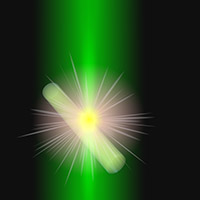 Laser particle stimulated emission microscopy
S. Cho, M. Humar, N. Martino, S. H. Yun
Physical Review Letters, 117, 193902 (2016), PDF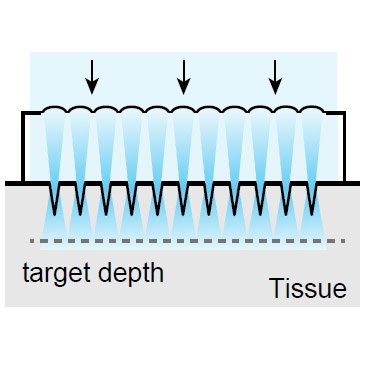 Optical lens-microneedle array for percutaneous light delivery
Kim, M., An, J., Kim, K.S., Choi, M., Humar, M., Kwok, S.J., Dai, T. and Yun, S.H
Biomedical Optics Express, 7, 4220–4227 (2016), PDF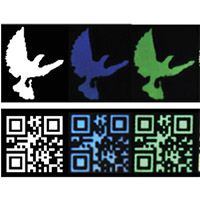 Color-Selective 2.5D Holograms on Large-Area Flexible Substrates for Sensing and Multilevel Security
Yetisen AK, Butt H, Mikulchyk T, Ahmed R, Montelongo Y, Humar M, Jiang N, Martin S, Naydenova I, Yun SH
Advanced Optical Materials, 4, 1589-1600 (2016), PDF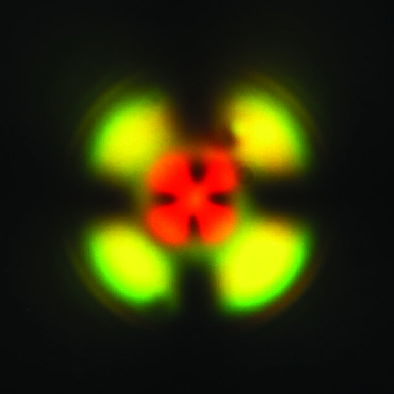 Lasing properties of polymerized chiral nematic Bragg onion microlasers
Humar M., Araoka F., Takezoe H. and Muševič I.
Optics Express, 24, 19237-19244 (2016), PDF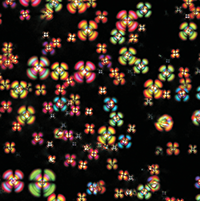 Liquid-crystal-droplet optical microcavities
M. Humar
Liquid Crystals, 43, 1937-1950 (2016), PDF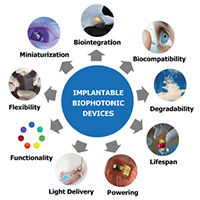 Toward biomaterial-based implantable photonic devices
M. Humar, Sh. JJ Kwok , S.Y. Cho , M. Choi , A. K Yetisen, S.H. Yun
Nanophotonics, 5, 60–80 (2016), PDF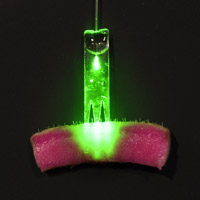 Bioabsorbable polymer optical waveguides for deep-tissue photomedicine
S. Nizamoglu, M. C. Gather , M. Humar, M. Choi , S. Kim, K. S. Kim, S. K. Hahn, G. Scarcelli, M. Randolph, RW Redmond, S. H. Yun
Nature Communications, 7, 10374 (2016), PDF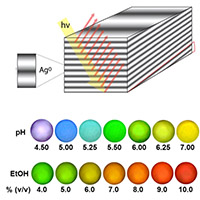 Photonic hydrogel sensors
A. K. Yetisen, L. R. Volpatti, K. S. Kim, H. Koo, M. Humar, Sh. J. J. Kwok, S. Cho , H. Butt, I. Naydenova, M. Kolle, A. Khademhosseini, S. K. Hahn, S. H. Yun
Biotechnology Advances, 34, 250-271 (2016), PDF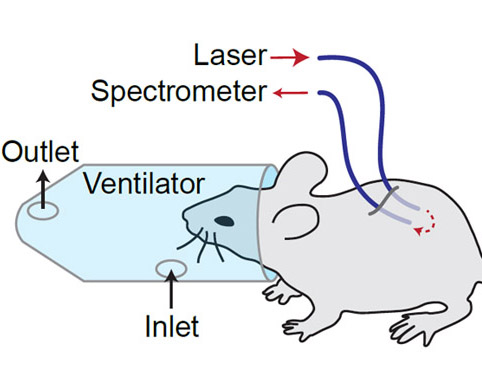 Step-Index Optical Fiber Made of Biocompatible Hydrogels
M. Choi, M. Humar, S. Kim, S. H. Yun
Advanced materials, 27, 4081-4086 (2015), PDF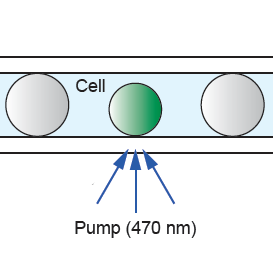 A simple approach to biological single-cell lasers via intracellular dyes
Nizamoglu Sedat, Lee Kyung-Bok, Gather Malte C., Kim Ki Su, Jeon Mijeong, Kim Seonghoon, Humar Matjaž and Yun Seok Hyun
Advanced optical materials 3, 1197-1200 (2015), PDF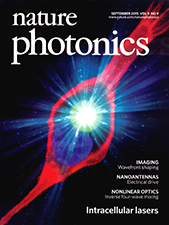 Intracellular microlasers
Humar Matjaž and Yun Seok Hyun
Nature photonics 9, 572-576 (2015), PDF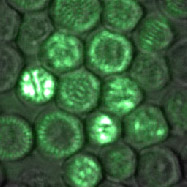 Cellular dye lasers; lasing thresholds and sensing in a planar resonator
Humar Matjaž, Gather Malte C. and Yun Seok Hyun
Optics express 23, 27865-27879 (2015), PDF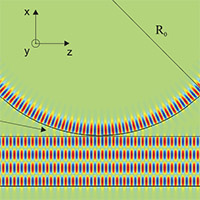 Resonant transport of light from planar polymer waveguide into liquid-crystal microcavity
Jampani Venkata Subba R., Humar Matjaž, Muševič Igor
Opt. express 20, 20506-20516 (2013), PDF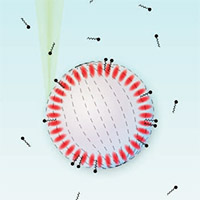 Surfactant sensing based on whispering-gallery-mode lasing in liquid-crystal microdroplets
Humar Matjaž, Muševič Igor
Opt. express 19, 19836-19844 (2011), PDF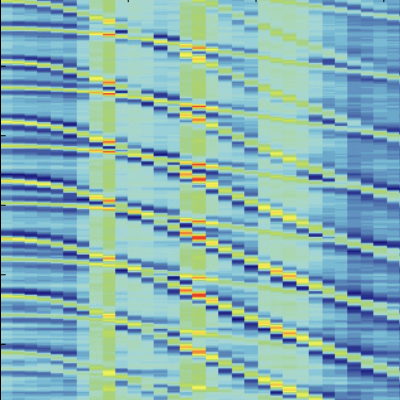 Direct and inverted nematic dispersions for soft matter photonics
Škarabot Miha, Muševič Igor, Humar Matjaž
J. phys., Condens. matter 23, 284112-1-284112-7 (2011), PDF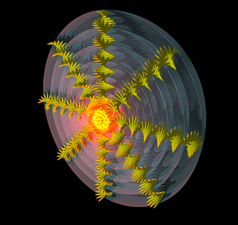 3D microlasers from self-assembled cholesteric liquid-crystal microdroplets
Humar Matjaž, Muševič Igor
Opt. express 18, 26995-27003 (2010), PDF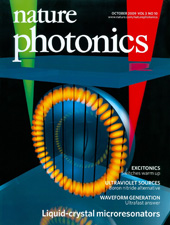 Electrically tunable liquid crystal optical microresonators
Humar Matjaž, Ravnik Miha, Pajk Stane, Muševič Igor
Nature photonics 3, 595-600 (2009), PDF



Electrically tunable diffraction of light from 2D nematic colloidal crystals
Humar Matjaž, Škarabot Miha, Ravnik Miha, Žumer Slobodan, Poberaj Igor, Babič Dušan, Muševič Igor
The European physical journal E 27, 73-79 (2008)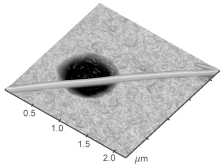 Mechanical properties of titania-derived nanoribbons
Humar Matjaž, Arčon Denis, Umek Polona, Škarabot, Miha, Muševič Igor, Bregar Gregor
Nanotechnology 17, 3869-3872 (2006)
---
Patents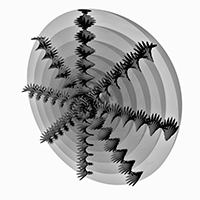 Spherical liquid-crystal laser
I. Muševič, M. Humar
EP2638604B1